Cast Metal Partials
Our cast metal partial includes two or more clasps. Prices vary, as with our dentures, on the quality of the teeth and the type of material used. Cast metal Partials require two visits to our facility, three weeks apart.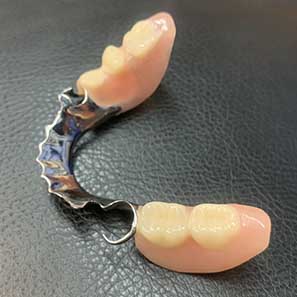 Other options for dentures are available and can be discussed with your doctor.
Prices are subject to change without notice.