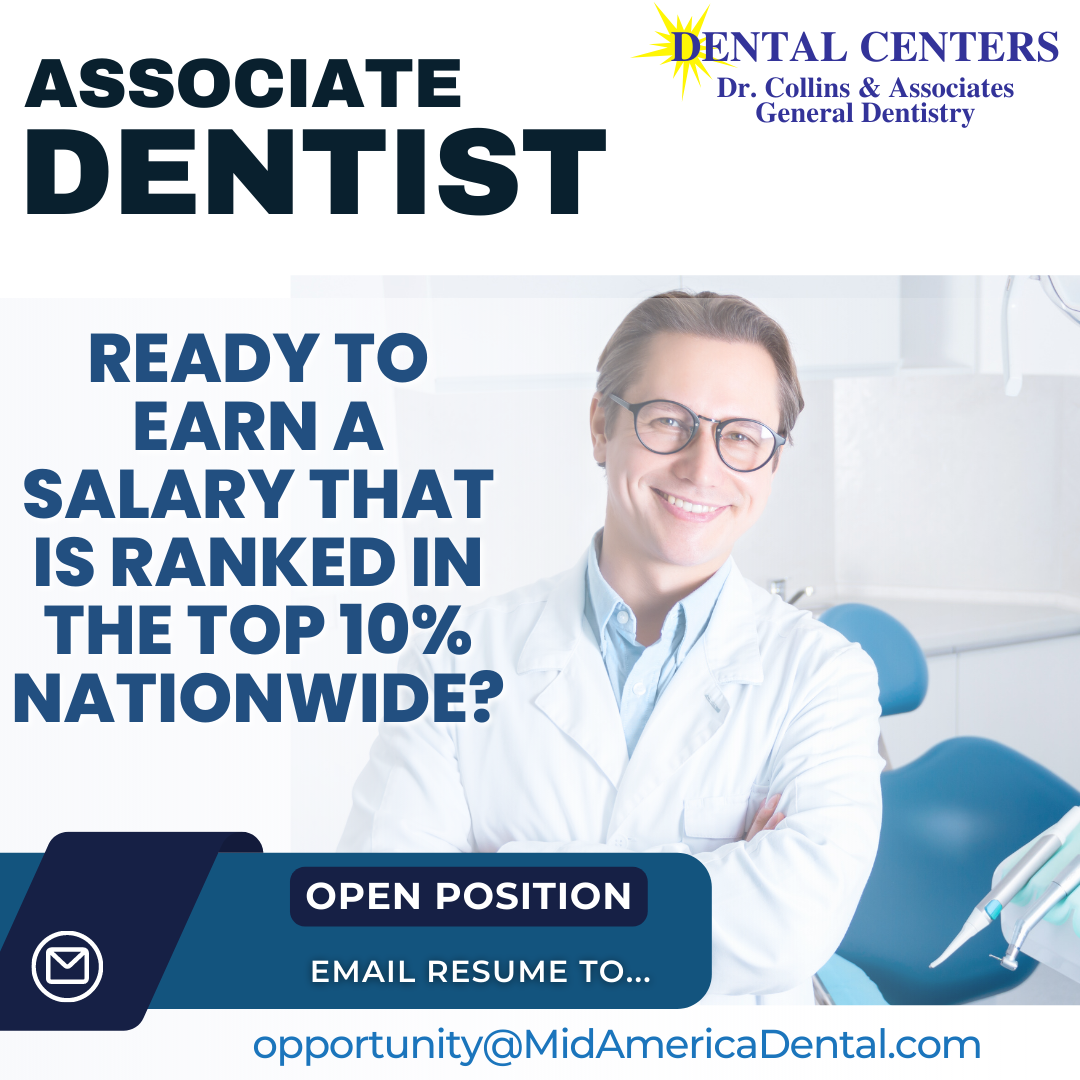 Dental Assistant
Apply Today!
Ready to enhance your skills? If you have no prior experience, we are willing to train!
POSITION SUMMARY: Performs a variety of tasks assigned to them by the Doctor, and or supervisor/lead. They greet and seat patients while developing and maintaining a rapport that puts them at ease. They perform many functions chairside to enable the doctor to evaluate, diagnose, and treat the patient. An EFDA is certified/licensed to perform certain procedures under the direct supervision of a licensed doctor. A good assistant must perform these duties while adhering to OSHA and HIPAA guidelines.
JOB SPECIFICATIONS: There are no specific guidelines in Missouri for becoming a dental assistant. Some skills are needed in order to become proficient in the dental field.
High School Diploma or GED Equivalent
CPR and first aid
In order to be eligible for expanded function duties, an assistant must take and pass a test of basic skills. Expanded Function Dental Assistants are required to take and pass a series of written and clinical tests in order to become licensed to perform specific tasks as outlined in the Missouri Dental Practice Act.
See Details
COMPETENCIES:
The following skills are needed to become proficient in the dental field:
A good attitude
Good work ethic
The ability to work closely with others as a team
The ability to write precisely and legibly
Knowledge of dental procedures and terminology
The skill to work under pressure
To be able to work with many different age groups
Able to adapt easily to daily routine, yet flexible to work in other places as needed.
SKILLS:
Taking x-rays, autoclave - statim, varied dental materials, ultrasonic model trimmer, Intra Oral Camera, O2 and N2O, x-ray machine, dental lathes, medical kit, panoramic x-ray, computers, hand pieces, x-ray trans-cranial
PHYSICAL REQUIREMENTS: An assistant must be in good physical condition to maintain the high level of quality demanded of them from patients and doctors. They must be able to perform all tasks asked of them with a good attitude and physical ability. They must be able to deal with a certain amount of stress as well as physical exertion.
BENEFITS:
Employee assistance program
Employee discount
Flexible spending account
Health insurance
Paid holidays
Accrue paid time off
Professional development assistance
SCHEDULE:
Full-time
Up To 8 hour shift
Monday through Friday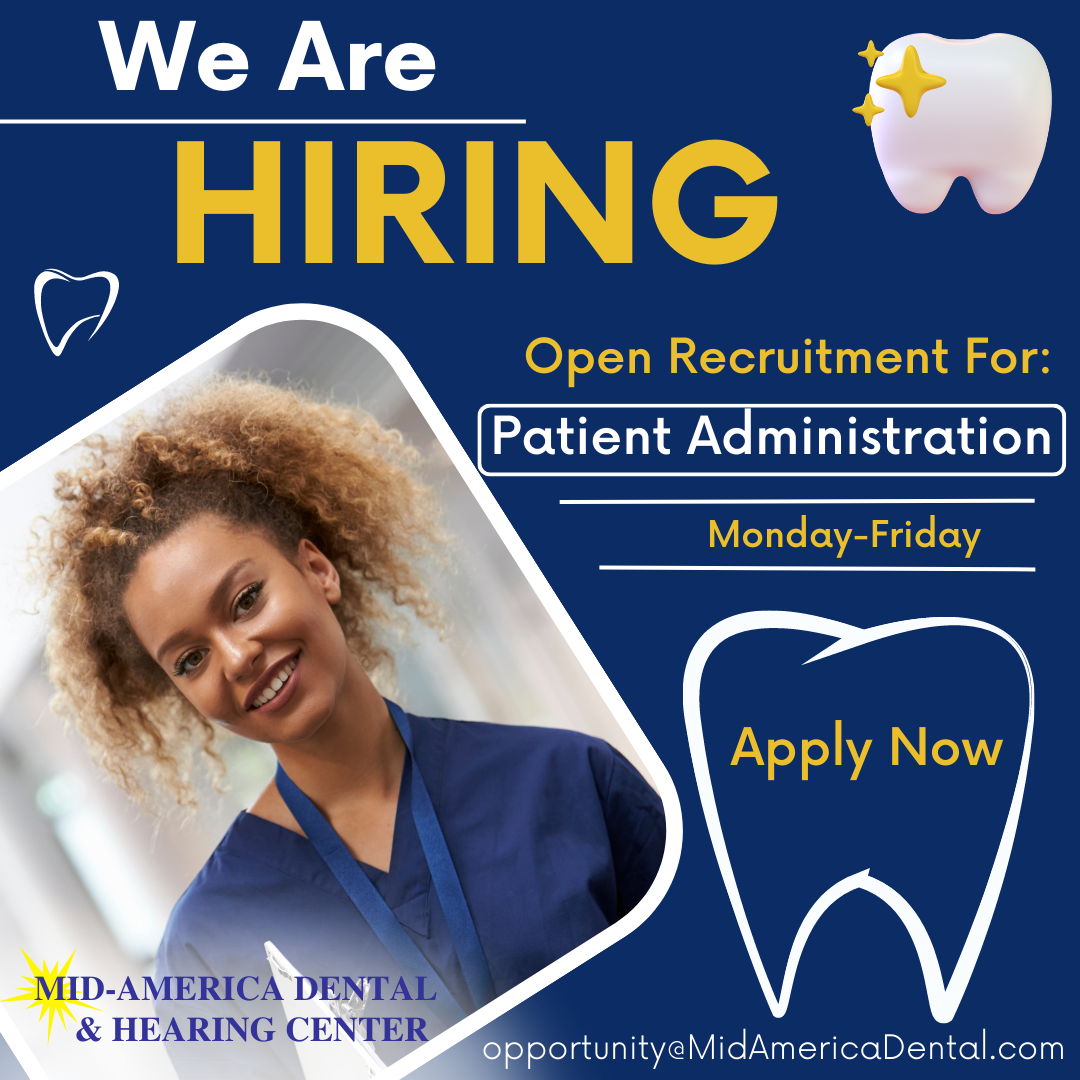 *Note: Dr. Collins & Associates are Missouri licensed General Dentists. They are not licensed in Missouri as specialists in the advertised dental specialties of Prosthetics or Orthodontics. Implants are a specialty area not recognized by the ADA that require no specific educational training to advertise this service.